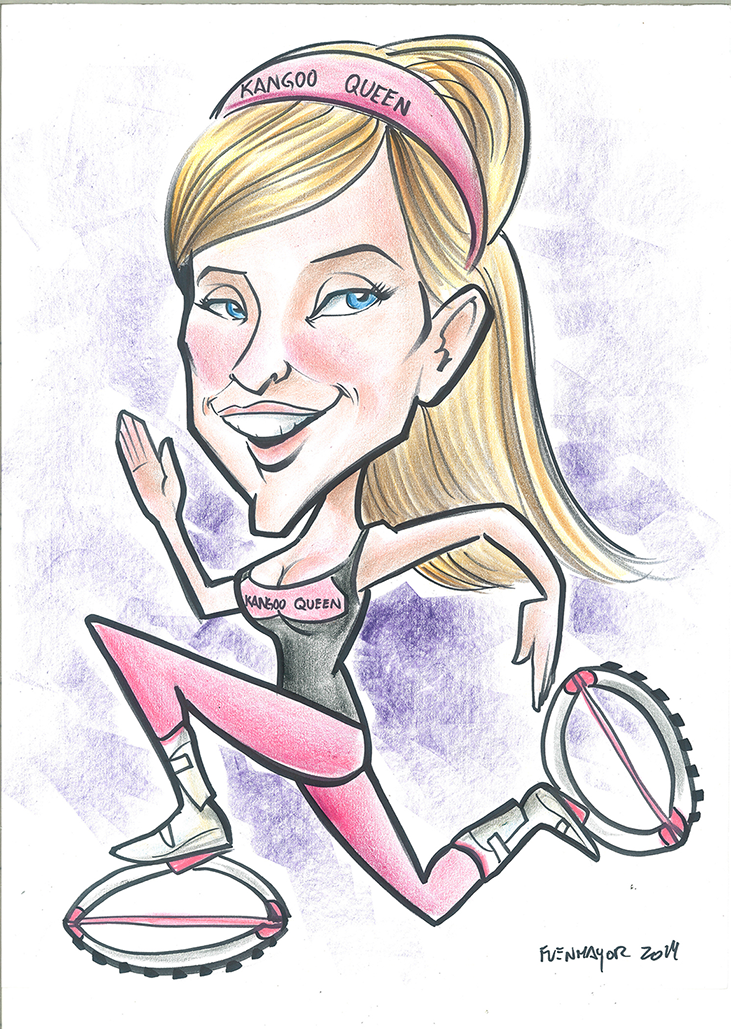 Thanks for visiting Diana's website. I hope you enjoy watching my music video: New Pair of Shoes! Represented by Newton Landry management Inc.
If you want to HAVE FUN, GETTING FIT, then you've come to the right place. Ditch the Work Out – Join the Party indeed, with the Kangoo Queen. Kick up your heels in Diana's Kangoo Jumps (KJ) Power, KJ Dance or KJ Boot Camp class. If you prefer to have your feet firmly on the ground, join my Zumba or VIPR class!  Either way, you're in for some serious fun and fat burning.
Casting Agents – Diana is represented by Yanick at Newton Landry  Management Inc. Yanick@newtonlandry.com  Please visit casting ACTRA for entertainment CV/reel.
Fitness enthusiasts: See Diana's group exercise schedule. For personal training (featuring the VIPR!) email inquire at: diana@kangooqueen.com you may also visit the Ontario Fitness Council website.