I laughed, I cried, it was …better than CATS!!!         In addition to being a host/journalist,  Diana is a singer/dancer who was proud  member of the 1985 original Canadian cast of the musical CATS for a three year run – starting at the Elgin Theatre in Toronto, including a national tour. She played several roles (as an understudy) and sang some super demanding solos/duets including McCavity (Bombalurina). The craziest was performing the comedic Rumpleteaser duet – which included a final back handspring after singing a 4 minute duet; the acrobatics required springing up an inclined/rake stage; all this before hoisting then swinging her partners Mungojerry up and overhead for numerous double cartwheels, head over heels, before belting out the final 'button'. Well, she decided to use this creative comic talent to write /record an 80's spoof tune to promote her Kangoo Jumps Shoes Dance fitness class as well as the entire concept of plyometric rebound exercise which is still somewhat new to T Dot (the SIX) but has been extremely popular all over Europe for more than a decade.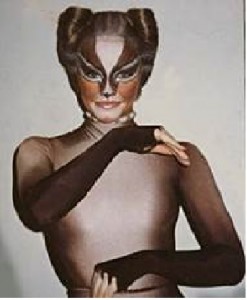 Filming for the Pandemic Parody video took two days in May 2020 during the Covid-19 lock down in Toronto. Hauling sets/furniture/props outside to the top of my back garden gazebo roof to dance and sing while stuck at home was liberating and hilarious. Highlights of the shoot include jumping out of the van with Mario my DOP and camera man to grab some exteriors at Nathan Philips Square City Hall downtown Toronto – normally totally packed and staffed with security guards to kick out guerilla artists/film crews like us…..but this day, we pulled off an hour at least in a desolate square with the Toronto sign and City Hall iconic images and no crowds! Two lovely women joined in completely ad lib knowing the original So Fresh, So Clean tune, they jumped right in dancing with their Timmy cups and masks, one take, perfect vibes!
Filming for this music video started in 2014. It was finally completed and posted live on new years eve 2015! Please enjoy, share this link  and watch my Kangoo Jumps Shoes music video. Of course, afterwards, I hope you say: I laughed, I cried, it was …better than CATS!!!
The song is a fun spoof on the 'Diva' Patti Labelle's 80's dance hit: 'New Attitude. The new name of this Kangoo Jumps tunes is, what else? New Pair of Shoes!
The tune is based on Patti Labelle's original song 'New Attitude' from the 80s 'Beverly Hills Cop with Eddie Murphy. Several brave aerobics class participants from Diana's Kangoo, Zumba and even Group Power (weight lifting) classes turned up on a cold snowy Saturday  in October 2014. The second day of taping was done on the HOTTEST day of the year in the beaches during a heat wave, no one is on the beach for reason! Jumping in Kangoos Jumps Shoes during a heat wave is NOT recommended so kiddies…don't try this at home! Diana does birthday parties so you will see her daughter Alex in this video too, in a vignette, she's wearing the feather boa and tap dancing in her Kangoos with her pal Chels. Enjoy, share, and let me know if you like it!