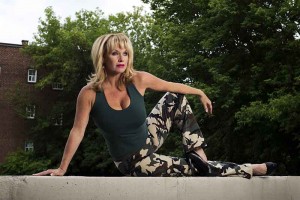 Diana's Group Exercise Class Schedule
What's New? Friday night fun in Parkdale – Afro Soca Fusion class at Mary McCormick Recreation Centre, City of Toronto. Drop by for a fun jam on Friday nights at 7:00 pm drop ins welcome $11 or pre-register each season on the City of Toronto Website (next session is Spring). This class is killer cardio with fantastic tunes including: Buga and Jerusalema, Upbeat Soca and slow wining bring a sweat rag you'll need it and we wave it too.
To view the full Week at a Glance  see below for a list of Diana's Fitness Classes across Torontos, just scroll down for each day of the week (except Mondays). The extract below  is just a high light below of what's new.  Regular group exercise schedule and payment info is on the City website visit the City of Toronto recreation programs registration  As of February 2023, Diana is teaching two new Saturday afternoon classes at Mary McCormick Recreation Centre: 1:30 Kick Box and 2:45 PiYo (Pilates Yoga Fusion). Pre-register or pay at the desk $11 for a drop in. Also, she still teaching two morning classes at the beautiful new Canoe Landing Community Recreation Centre located at 45 Fort York Blvd (416-397-4200) no drop ins here.
Call the centers to inquire how to sign up i.e you can register to hold your spot for the entire session, or at all but one centre you can also drop in and pay as you go; better, Wellesley is FREE!  WHAT"S NEW ON THE WEEKENDS: Check the Fun Guide and join me for:
Saturday mornings 9:30 am Cardio High Low at Canoe Landing Community Recreation Centre located at 45 Fort York Blvd (416-397-4200).
Saturday 10:45  am Zumba at Canoe Landing. There are no drop ins at this centre; registration is through the Fun Guide/City website or in person at the Rec Desk.
Saturday afternoons 1:30 pm Kick Box at Mary McCormick and 2:45 pm PiYo (Pilates Yoga Fusion); pay for the quarterly sessions (online) or pay as you go at this center; drop ins are $11 pay at Rec Desk.
Diana Platts Kangoo Queen!
WEEK AT A GLANCE: Group Exercise Classes with Diana. Please visit the Fun Guide for up to date information as this schedule is subject to change. Come on out and join me and  together we can have fun getting fit!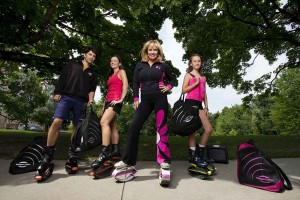 Find a Class for YOU! Contact Diana for details. Drop in's always welcome!
Class Details
Try a Kangoo Jumps class with Diana or Birthday Party or Corporate event. Contact Diana for more information at diana.jonas.platts@gmail.com. Participants will need to sign a waiver. Kangoo Jumps Class Fee/Cost: Note class fee includes boot rental. Sizes are available first come first serve with priority for monthly (four pass) participants. THE KANGOO CLASS please email for details about private kangoo events/classes.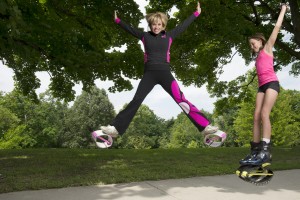 GREAT VALUE – work out with the City of Toronto; join  City of Toronto gym as a member (type C pass) and most of these classes are included or just drop in and pay as you go (approximately $11) to the recreation desk. Participation/fees vary by location call the facility for details or check the Fun Guide. Wellesley Community Centre has FREE classes, only Canoe Landing does not allow drop ins but everywhere else you can sample a class by simply paying at the Rec Desk. What are you waiting for?
City of Toronto Fitness Pass Members: Participation fee is included in a Type C fitness pass OR Non-Members: Can pay a drop in (day pass) fee of about  $11 per class (call check this changes)  For City of Toronto Fitness program information call 3-1-1 or go online at www.toronto.ca/fitness  Check the Fun Guide for details and exact pricing.
For City of Toronto Fitness program information call 3-1-1 or go online  www.toronto.ca/fitness